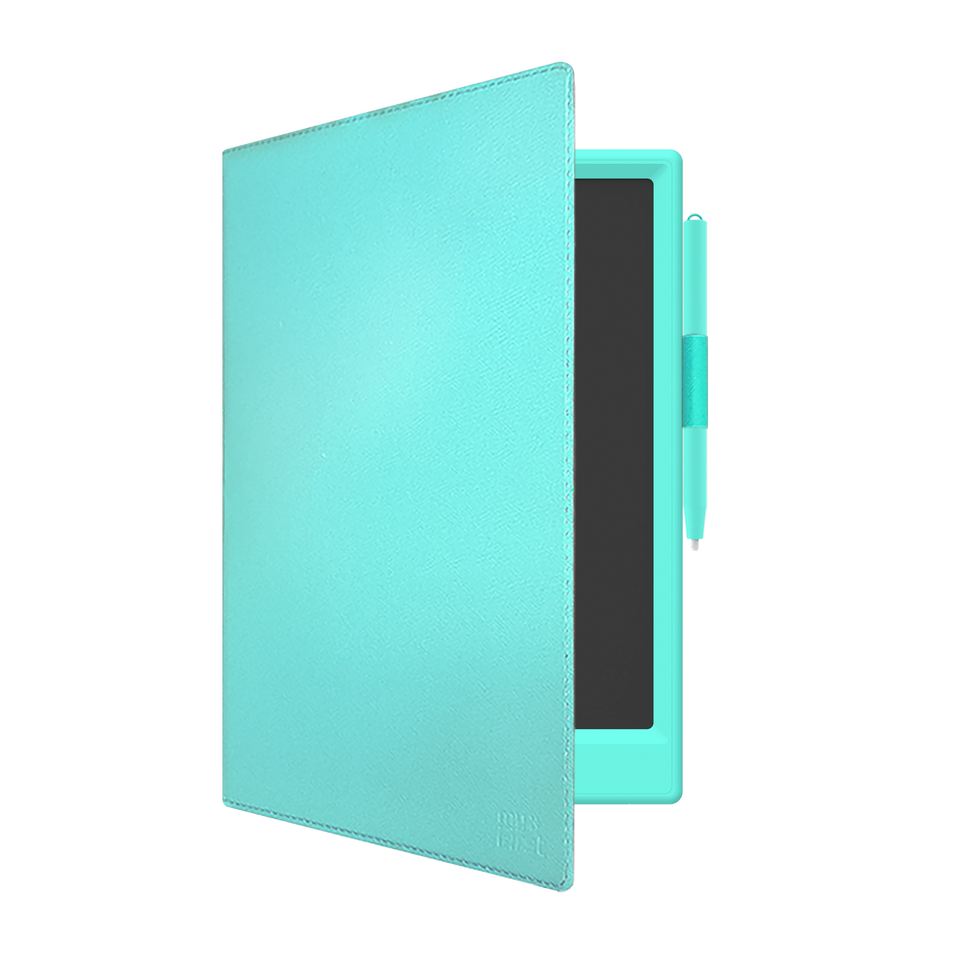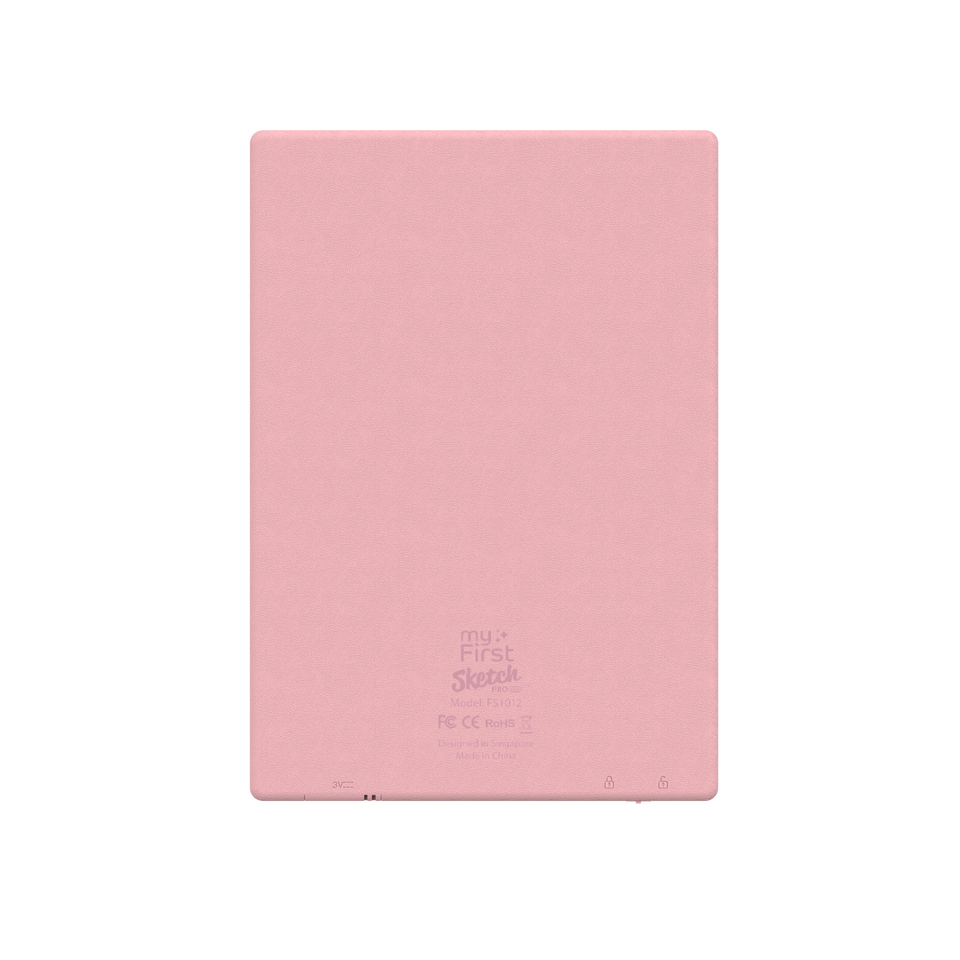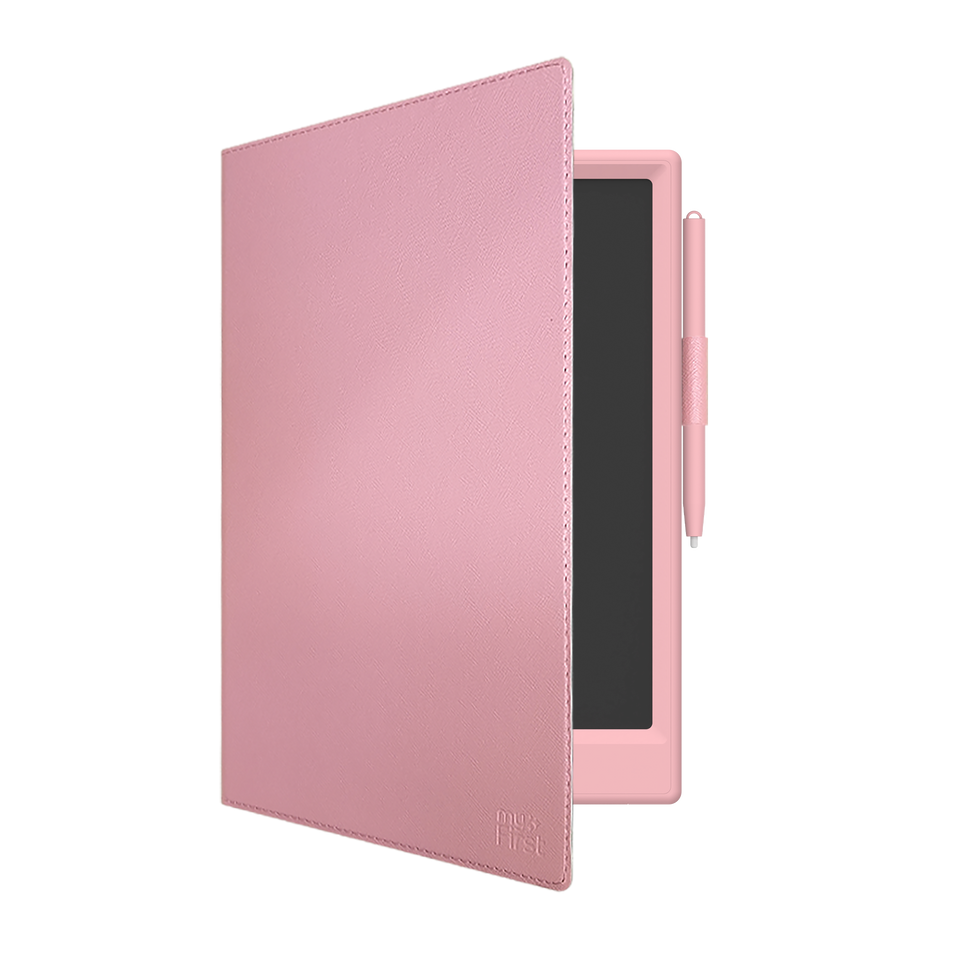 myFirst Sketch Pro Neo
FS1012SA-BE01
Unlock Creativity with myFirst Sketch Pro Neo - Art for Young Painters!
Ages 3-12: Designed exclusively for young painters aged 3 to 12, this drawing pad inspires their imagination.

Colorful Canvas: Features a vibrant canvas to bring their creations to life, enhancing their artistic experience.

Creative Flow: Watch as their ideas flow freely on this unique sketch board, stimulating and engaging young minds, turning each stroke into a masterpiece.

Durable Design: Built to last with rounded rubberized corners, making it ideal for active kids on the go.

Large Format Screen: The spacious screen allows for school notes, doodles, sketches, games like tic-tac-toe, and more.

Pen and Paper Experience: Offers a mix of a real writing experience on paper and smooth writing on a Color LCD Sketch Pad.

Anti-Glare and Clear Screen: Ensures artwork appears clearer and provides a smoother writing and drawing experience.

Portable: Perfect for on-the-go use, whether at home, school, or the park.

Free Premium Leather Case: Comes with a stylish, anti-friction leather case to keep your Sketch Pro safe and look fashionable, wherever you are.
Specifications
What's Inside
Wish Card
Large sketching area with a 10" LCD screen
Zero delay writing experience
Comes with a stylus for pressure-sensitive sketching
Reusable with a one-key eraser
Lock switch to prevent accidental drawing
Low power consumption
High Contrast Luminescent
Non-Radiative
Lightweight and portable
Durable Design for Kids

myFirst Sketch Pro neo
1 x Stylus
1 x Stylus string
Premium leather case
CR2032 battery included
User manual

As a mom, I love the myFirst Sketch Pro Neo for its ability to engage my child's creativity. It keeps them away from excessive screen time and offers a more hands-on artistic experience. With its portable design and premium leather case, it's a practical and inspiring tool.
The myFirst Sketch Pro Neo is the perfect gift for budding artists. It offers a world of colorful possibilities and helps children explore their creativity. The liquid crystal display and premium color sketchpad make drawing and doodling even more exciting!
Would recommend
Bought this as a gift for my 6 and 8 year old nephews...great gift
I appreciate the myFirst Sketch Pro Neo for its focus on creativity and imagination. It's a valuable tool that allows my child to explore the magic of colors and drawing. With its portable design and durable construction, it's a mom-approved choice for artistic growth and screen-free fun.
The myFirst Sketch Pro Neo is a wonderful present that encourages artistic expression. Its portable nature allows kids to unleash their creativity on the go, while the anti-glare and clear screen ensure their artwork shines brightly. It's a gift that sparks imagination and nurtures artistic growth.